Unlock the Power of Generative AI

Get Our Latest White Paper
Generative AI is revolutionizing data insights, but its potential comes with inherent risks. Learn how to harness the potential of Generative AI while safeguarding your organization.
Our white paper provides a guide to understanding and mitigating model and usage risks, ensuring compliance, and protecting sensitive information throughout the Generative AI journey.
What You'll Learn:
Understanding Generative AI Risks: Identify and mitigate model and usage risks associated with Generative AI effectively.
Mastering Generative AI Governance: Gain practical strategies for data visibility, classification, and implementing robust controls.
Real-World Success Stories: Discover how industry leaders leverage Generative AI to transform operations and enhance customer experiences.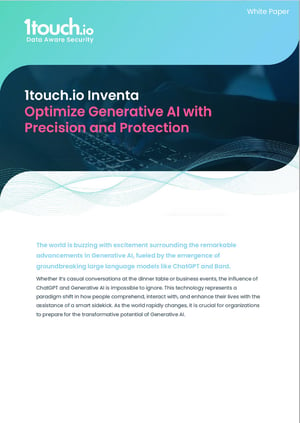 Ready to Lead?
Register to download our white paper now and unlock the full potential of this groundbreaking technology while safeguarding your data.